The service: what is entailed
The new model of fleet management for public authorities
POLLUTANT VEHICLES DISPOSAL
The project involves the disposal of fossil fuel vehicles and the introduction of electric vehicles for regional public bodies.
The creation of a new electric vehicles rental/car-sharing service that will replace part of the vehicles owned by the regional public bodies joining the service.
Installation of public charging stations and exclusive charging points for service users.
Installation of a PV plant to generate the energy needed for fleet charging
EXPECTED RESULTS
NOEMIX  intends to contribute to the transition to a low carbon economy, reducing urban pollution caused by internal combustion engines and increasing the production of energy from renewable sources.
ENERGY SAVING savings in primary energy consumption
ECONOMIC SAVINGS reduction of annual costs
EMISSION REDUCTION  production of energy from renewable sources and purchasing of certified green energy.
BETTER EFFICIENCY better management of company fleets.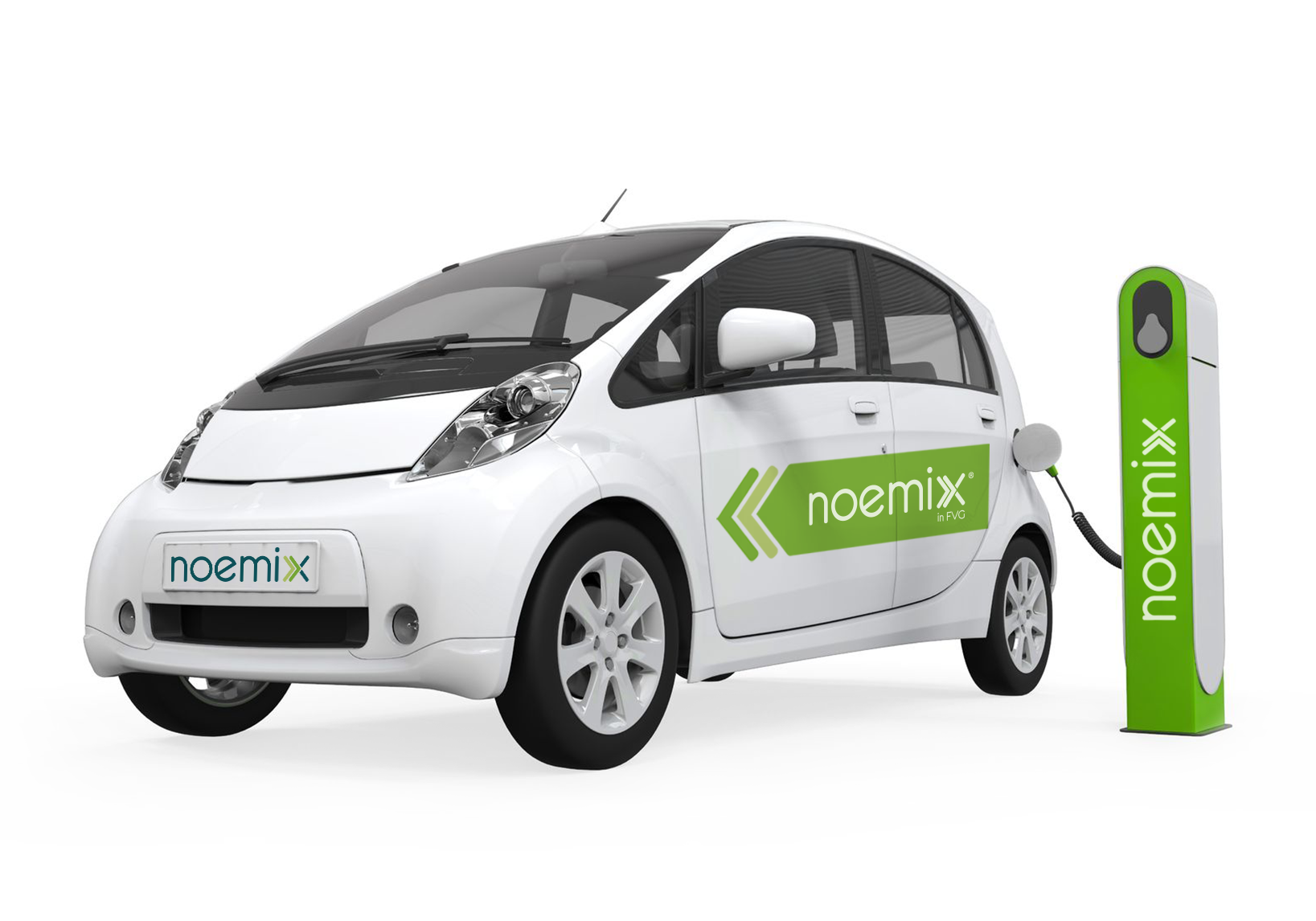 from the 23rd of November 2022 to the 16th of January 2023
'NOEMIX TER'
tender amount
€ 4.820.356,74
from the 5th of April to the 27th of May 2022
'NOEMIX'
tender amount
€ 16.590.650,45
from the 4th of July to the 2nd of August 2022
'NOEMIX BIS'
tender amount
€ 3.938.207,91
PHASES
Creation of a public administration panel
Technical feasibility study
Drafting tender documentation
Pubblication of the tender notice
THE partners